Two Mining Hydraulic Shovels Maintained by ZAMine Service Peru Surpass 100,000 Operating Hours
In October, ZAMine Service Peru S.A.C. (ZAP), a Marubeni wholly owned subsidiary in Peru, held a ceremony at Yanacocha gold mine celebrating two of ten EX5500-1 Hitachi mining hydraulic shovels, for which ZAP has a long-term full maintenance contract, reaching 100,000 operating hours.

The two shovels have been in service for 13 years under tough conditions at the mine and have kept their high availability of operation (about 90%). This is considered a very rare case in the world.

The shovels are expected to continue working for another 20,000 operating hours. ZAP will keep providing top-class product support for the shovels.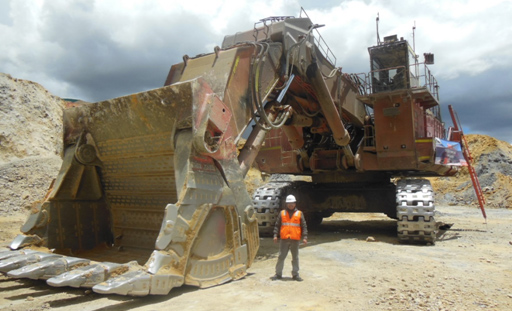 The first EX5500-1 hydraulic shovel that reached 100,000 operating hours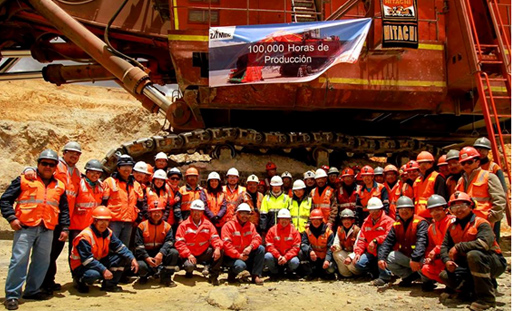 ZAP staff in front of the first EX5500-1 hydraulic shovel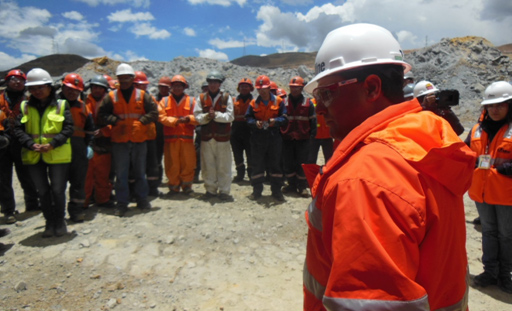 The ZAP Project Manager delivers a speech at the ceremony